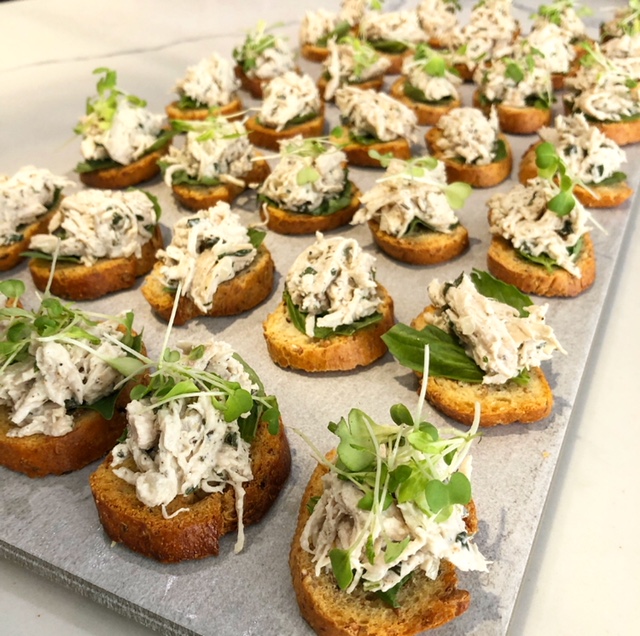 Basil Herb Chicken Salad
Who doesn't love a good Chicken Salad!  Although I make various versions of chicken salad this one by far is the one that is most requested; I even have a cake decorator who orders it almost every other week.  You would think it would be overly complicated with hard to find ingredients but contrary to belief it is simple. Check out the recipe below; its perfect for a snack or a great appetizer for a party or event!
Happy Eating!
– Chef Mark P.
Basil Herb Chicken Salad
Serves: 8
10 min
Prep Time
10 min
Total Time
Ingredients
4 boneless, skinless chicken breast; cooked and shredded
2 tablespoons tarragon vinegar
1 tablespoons herb de provence
1- 1/2 cup mayonnaise
1 bunch of basil; chopped
1 medium onion; diced
2 teaspoon garlic powder
Salt & Pepper to taste
Instructions
1 Mix vinegar, salt, pepper, garlic powder, herb de provence, mayonnaise and sour cream together.  Mix onion, basil and chicken in separate bowl. Mix all ingredients together. Let set overnight or for a few hours for the best flavor.  Serve on crostini or as a sandwich.
*Pairs well with sauvignon blanc great for party appetizers*