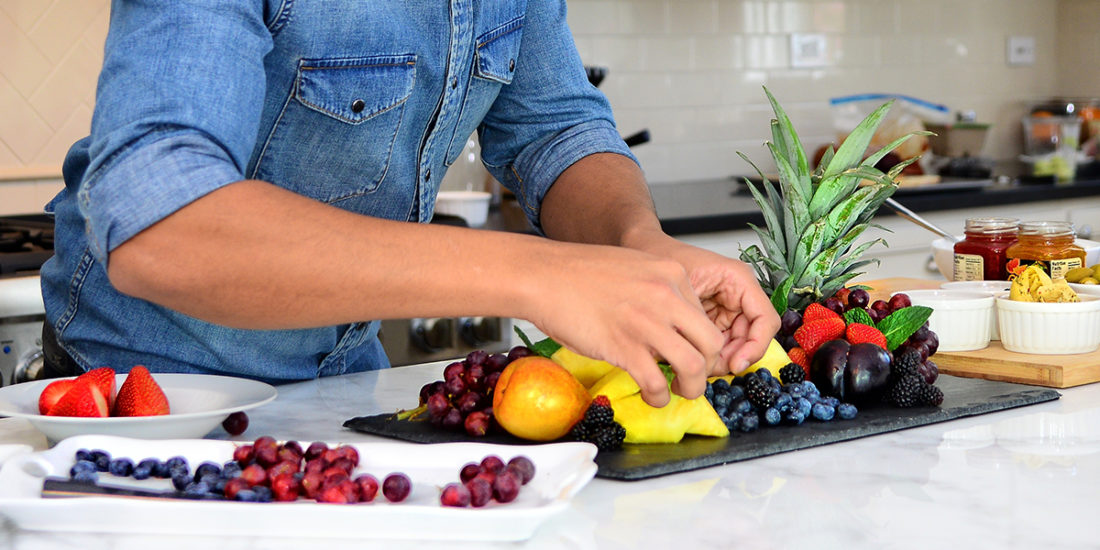 What is Food Styling?
What is Food Styling?
Food styling is the art of arranging food so that it looks tasty and fresh. Proper presentation of food can almost be as essential as its preparation. When styling food I make sure I use color, shape, texture and food compatibility to create an artistic plate; one which is as appetizing as it is beautiful. As a food stylist, my job is to make food look delectable in advertisements, cookbooks, food packaging, menus, commercials and movies.
When I'm on set I am not their to just making food look pretty—I'm also usually in charge of shopping for, prepping, and cooking the dishes from start to finish. For example you would think a typical burger would be easy to shoot; not so much.  Every layer from the patty to the lettuce leaf on top has to look fresh, and once the burger is styled and ready to shoot, it's a race against the clock to get the perfect shot.  If too much time is in-between shooting the burger; the cheese starts to congeal, the meat looks cold and dry, and the bun gets soggy from soaking up burger juices.  It's a process but I love the process and the attention to details.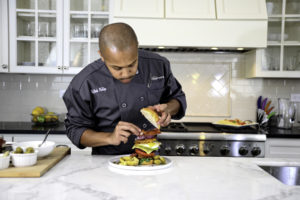 Here are some examples of some tricks used:
Wooden skewers and toothpicks can be shoved through certain dishes, including hamburgers and stacks of pancakes, to keep them upright.
Clear acrylic ice cubes are used instead of regular ice cubes in drinks and for dishes like shrimp cocktail. These ice cubes are less messy and they don't melt in warm environments.
Spray olive oil is used to give food that extra sheen as if the item is fresh out the oven. Apple pie, pasties, and doughs are good examples.
When creating a dish for the camera, giving special consideration to the direction in which it's laid out, to the shape of the food, the size of the item, ingredients and of the overall meal portion.  The food's color and texture is also considered a part of the design elements like line, balance, gradation, consistency, contrast, harmony and unity.
As a full time chef I naturally travel with my knife kit. I never go into a kitchen or on set with the assumption that the bare necessities are there for my use. A well-equipped kit will help a job go smoothly and easily.
Getting the food to perform the way it should on camera is tricky and can be very involved. I think one of the hardest parts of food styling is knowing how to fix food, which encompasses so much that it's almost like a science.  When you think of it really; it's called food manipulation.  There are various types of food stylist however I would consider myself a blend of: Editorial and Advertising food stylist.  Both requires a lot of attention to details however in advertising things can be a bit more cumbersome. For example if I am preparing a recipe and the client wants the sauce to be highlighted in the picture but in real life the sauce is translucent, I would add a thicken agent.
Confidence, people skills, the ability to problem solve and an eye for composition is what I try to embody when I am styling food.  My passion is the amiability to share what I love to do with the world and food styling has become another avenue in which I am able to share my gifts.
Wise words:
"Don't shortcut the food so it looks better on the plate. People want to be able to replicate your picture, so don't lie to them by making a false dish for a photo. Try to use the freshest, most blemish-free ingredients you can afford or find. It will make a difference in how your plates look. –Tom Hirschfeld
Stay Creative – Chef Mark P.